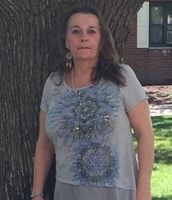 Corrine Haeberle
Corrine Haeberle - (nee, Lutz), of Edgewater, NJ, passed away on Friday, February 2, 2018.
Corrine was a fun loving free spirit who made friends with everyone she came across. She loved to dance and enjoyed being the life of the party.
Corrine was predeceased by her brother Robert and her parents Evelyn and Walter Lutz. Corrine is survived by her beloved husband Christian, son CJ, her brother Kenneth, her sisters Joan Worner, Denise Kuhle, Deborah McCarthy and her sister-in-law Donna Haeberle. Also surviving are many loving nieces and nephews.
Visiting hours on Tuesday, from 5 - 9 PM. A prayer service will be held at 8:45 PM. For information please visit www.mccorrybrothers.com.