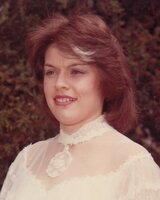 Jane Marie Wojtaszczyk
Jane Marie Wojtaszczyk, 64, of Ridgefield, passed away on Monday December 27, 2021. She is survived by her loving husband Robert Wojtaszczyk, her adoring son, Jason Wojtaszczyk and her dear sister Carol D'Andrea. She is predeceased by her parents Victor D'Andrea and Alice D'Andrea (nee Beam). She was an active church member of Beth Israel Worship Center in Wayne, NJ.
Visitation will be held on Thursday, Dec 30 from 2 to 4 and 7-9 PM at McCorry Brothers Funeral Home, 780 Anderson Avenue, Cliffside Park. Please gather on Friday, December 31, 2021, at Maple Grove Cemetery, 535 Hudson Street, Hackensack NJ at 11:00 AM for interment.
Due to current health concerns, masks will be required to enter our building and limitations on number of people in chapel will be enforced.