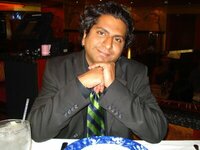 Samuel S Manoharan Jr.
SAMUEL SOLOMON MANOHARAN, JR., 45, of Elmwood Park, New Jersey. Beloved son, brother, nephew, cousin, partner, and friend, of which he had many and which he was for many. Surely goodness and mercy shall follow him all the days of his eternal life, and he will dwell in the house of the Lord forever.
Visitation will be Thursday, June 23, 2022, from 2-6 PM at McCorry Brothers Funeral Home, 780 Anderson Avenue, Cliffside Park, NJ 07010.