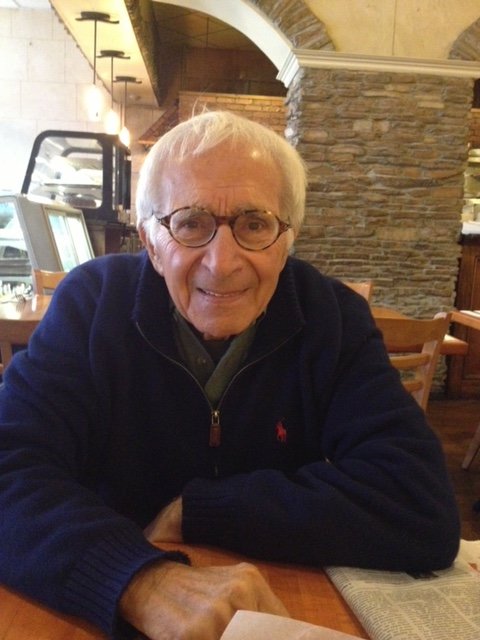 Obituary of Nicholas Kafes
Dr. Nicholas C. Kafes, 85, passed away Sunday October 21, 2018. He was a long time resident of The Green House Condominium in Cliffside Park New Jersey.
Nicholas was born May 1933 in New York City to the late Eleni and Comninos Kafes. He is survived by his loving wife Eugenia Kafes, his son Nick Kafes, his wife Christina, and his two grandchildren Lexington Eleni (6) and Nikos Spiros (4). He also is survived his two brothers James Kafes with his wife Joan, and Manny Kafes with his wife Molly.
Dr. Kafes was a retired professor of Chemical Engineering at Manhattan College. He received his BS from MIT and a PhD in Chemical Engineering from Lehigh University. He was respected and loved by many. He was known for his eternal optimism, intelligence, sense of humor, love of family and zest for life. Born to Greek immigrant parents and raised in Hell's Kitchen in NYC, he was deeply proud of his Greek heritage and loved visiting Greece.
He will forever be remembered.
The wake will be held Thursday October 25, 2018 at McCorry Brothers Funeral Home from 4:30 -8:30pm. 780 Anderson Ave, Cliffside Park NJ.
Funeral Services will be Friday October 26, 2018 at St. John the Theologian at 11:30am located at 353 E. Clinton Avenue in Tenafly NJ. Please gather at the church. Interment to follow in St. Michael's Cemetery, East Elmhurst, NY.
In lieu of flowers, please donate to the American Parkinson Disease Association (APDA) in memory of Nicholas Kafes.
www.apdaparkinson.org